DEWATERING OF SLUDGES AND WET WASTES
TechTube Geotextile Tubes: Enhancing Sludge Dewatering and Transport Efficiency in Wastewater Management
EXCELLENCE THROUGH INNOVATION
APPLICATION OVERVIEW
Dewatering is an essential part of the sludge and sewage treatment system. TechTube Geotextile tube technology is used to segregate water from solid or semi-solid materials which include industrial waste, sewage wastes, slurries, and wastes from treatment plants.

Enquire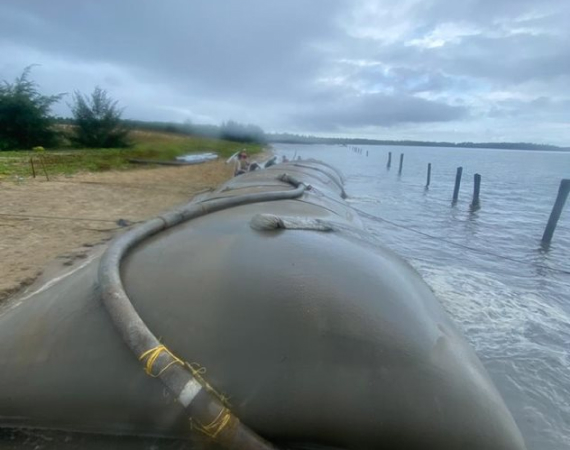 EXCELLENCE THROUGH INNOVATION
SOLUTIONS
Dewatering with TechTube Geotextile tubes helps in reducing the waste volume in the range of 80-90% when filled with the solid/semi-solid material in pressurized form. The pores in the Woven/Non-woven fabric ensure a high discharge rate while dewatering and the high tensile strength of the fabric helps in stabilizing the tube at the site.

TALK TO THE BEST
Speak to a TFI Expert
Contact our Technical Expert to learn more about our offerings. Our experts are ready to assist you for your specific project requirement. Get in touch now!
Explore