Railway Applications
Enhancing Railway Infrastructure with TechFab India's Products
EXCELLENCE THROUGH INNOVATION
APPLICATION OVERVIEW
TechFab India's innovative products for railway applications enhance structural performance, reduce maintenance costs, and ensure long-term durability, providing reliable and sustainable solutions for the railway industry.
Enquire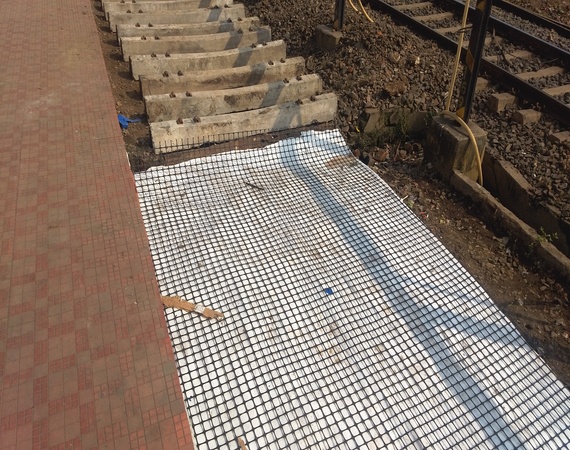 solutions
EXCELLENCE THROUGH INNOVATION
SOLUTIONS
TechFab India offers a comprehensive range of Products for railways, including track bed stabilization, ground improvement, embankment slope protection, blanket layer thickness reduction, and surface drainage. These products enhance railway infrastructure, ensuring stability, durability, and efficient water management in railway projects.
TALK TO THE BEST
Speak to a TFI Expert
Contact our Technical Expert to learn more about our offerings. Our experts are ready to assist you for your specific project requirement. Get in touch now!
Explore