Water resources, irrigation & flood control
Catering the geosynthetic needs of Water Infrastructure
EXCELLENCE THROUGH INNOVATION
SECTOR OVERVIEW
With a focus towards the development of eco-friendly and sustainable solutions to protect the water infrastructure around the globe, Techfab India provides indigenous solutions with our  in-house manufactured and specially engineered  products. 
Enquire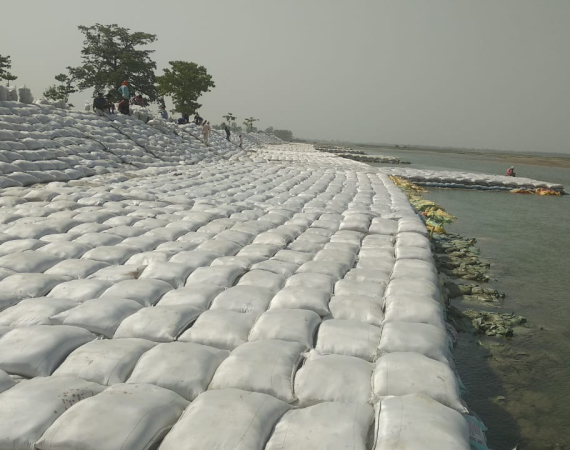 solutions
EXCELLENCE THROUGH INNOVATION
SOLUTIONS
Our dedicated team of Water Resources and Geotechnical engineers explore the site requirements, fluvial geomorphology, hydraulic and geotechnical inputs to provide a sustainable and economical design solution for flood protection, river bank erosion, coastal erosion, channel lining and various waterfront systems.
TALK TO THE BEST
Speak to a TFI Expert
Contact our Technical Expert to learn more about our offerings. Our experts are ready to assist you for your specific project requirement. Get in touch now!
Explore