OVERLAY STABILIZATION
Enhancing Airport Pavement Service Life with TechFab India's Geosynthetic products
EXCELLENCE THROUGH INNOVATION
APPLICATION OVERVIEW
When a layer of geosynthetic is placed as a tensile element/reinforcement element within the BOUND layer, it will increase the service life of the pavement by preventing fatigue and reflective cracks.

Enquire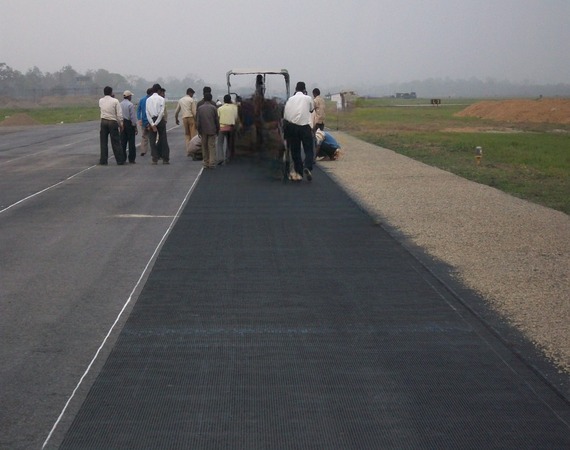 EXCELLENCE THROUGH INNOVATION
VARIANTS
Our Geosynthetic Overlay Solution is a cutting-edge approach for enhancing airport pavement service life. By incorporating geosynthetic products within the overlay, it provides superior durability and effectively prevents fatigue and reflective cracks, ensuring safer and longer-lasting airport infrastructure.

TALK TO THE BEST
Speak to a TFI Expert
Contact our Technical Expert to learn more about our offerings. Our experts are ready to assist you for your specific project requirement. Get in touch now!
Explore