ROCKFALL EMBANKMENT
Rockfall Protection Embankments: Safeguarding Infrastructure from Falling Rock Hazards
EXCELLENCE THROUGH INNOVATION
APPLICATION OVERVIEW
A rockfall protection embankment is an earthwork built in elevation with respect to the ground to intercept falling rock fragments before elements at risk such as rail, roads and buildings are reached. Rockfall Embankment are the passive structure which usually provide when impact energy is very high, interception of falling rock and surface protection is not possible, wider area of protection is required and need to divert large volume of rockfall.

Enquire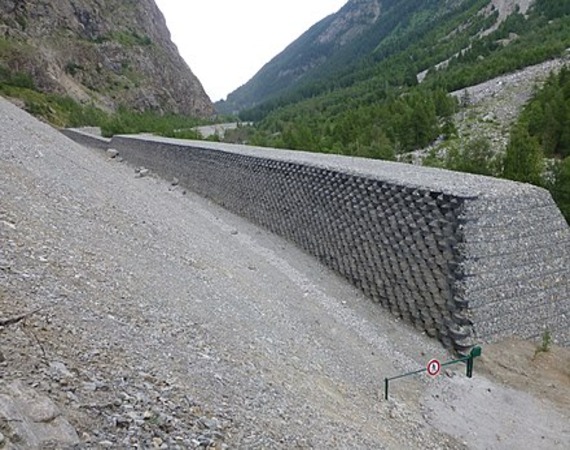 EXCELLENCE THROUGH INNOVATION
VARIANTS
TechFab India rockfall protection embankment are built using Reinforced soil with either TFI Metal Gabion facia or TFI Metal Green Facia. The height of the rockfall embankment are depends on the rockfall trajectory. 

TALK TO THE BEST
Speak to a TFI Expert
Contact our Technical Expert to learn more about our offerings. Our experts are ready to assist you for your specific project requirement. Get in touch now!
Explore