DEBRIS FLOW BARRIERS
Protecting Infrastructure from Debris Flow with TechFab India's Products
EXCELLENCE THROUGH INNOVATION
APPLICATION OVERVIEW
Debris flow are the movement of debris containing material like soil, boulders, tree branches, water and other material present on the path of the flow. The main cause of debris flow is the excessive flow of water over the vulnerable slope during the rainfall, glacier melt and similar events. The chances of debris flow are increase after the fireworks and clearance in forest. Unprotected debris flow math may lead to damage the infrastructures like rail, road, building etc and block the flow of water which may again lead to significant destruction.

Enquire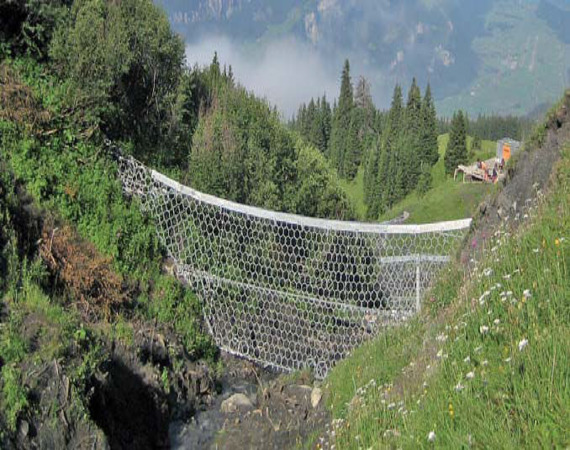 EXCELLENCE THROUGH INNOVATION
VARIANTS
TechFab India provides the flexible debris flow barrier for open and close channel. Debris flow barriers are normally constructed in-channel, perpendicular to the flow direction. A gully net is suggested narrow spans whereas a post and net system is required for wide channels or open-slope applications.

TALK TO THE BEST
Speak to a TFI Expert
Contact our Technical Expert to learn more about our offerings. Our experts are ready to assist you for your specific project requirement. Get in touch now!
Explore